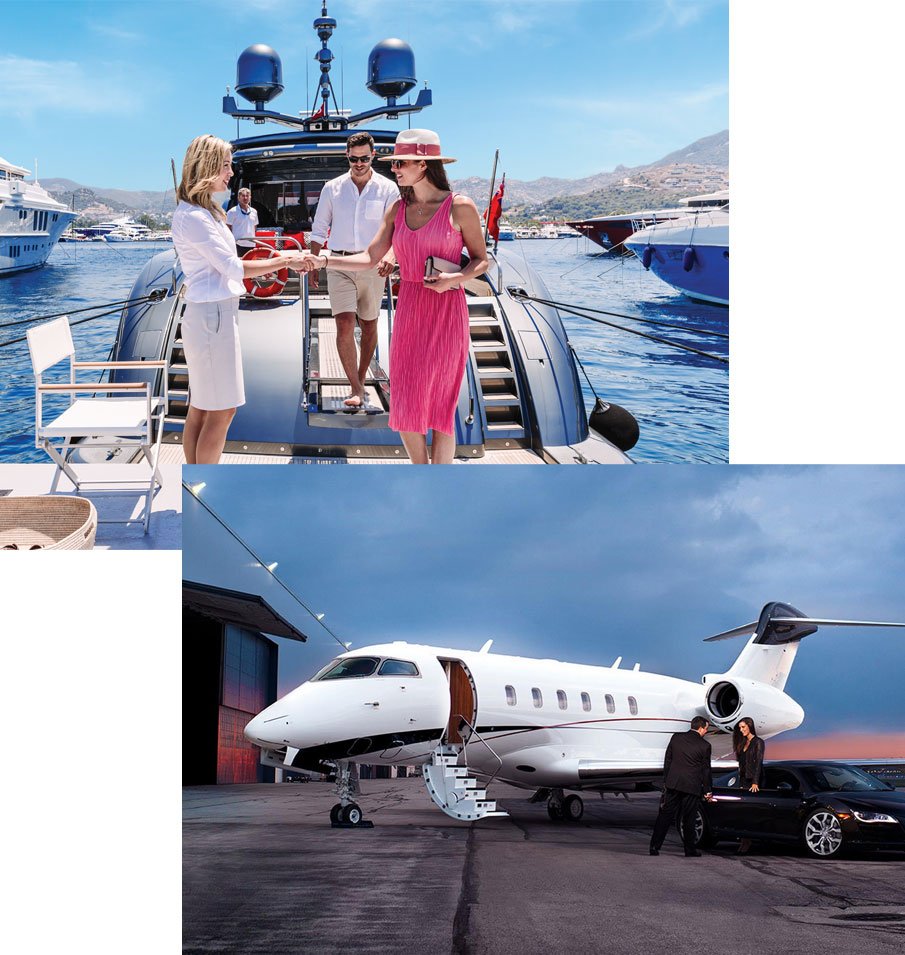 YACHT & PRIVATE JET SERVICE
The Marina Concierge offers the ultimate combination of a private jet and yacht charter around the world.
Overseen by our executive assistants, we operate a unique combination of luxury travel management services and an exceptional private luxury yacht charter service and private jet charter service. Our aim is to move you, your family or your business around the world, or around the corner, in timely and efficient luxury.
Our unsurpassed global know-how ensures your destination is perfect. Be that a private island to be away from it all, or the most efficient location for a business liaison.